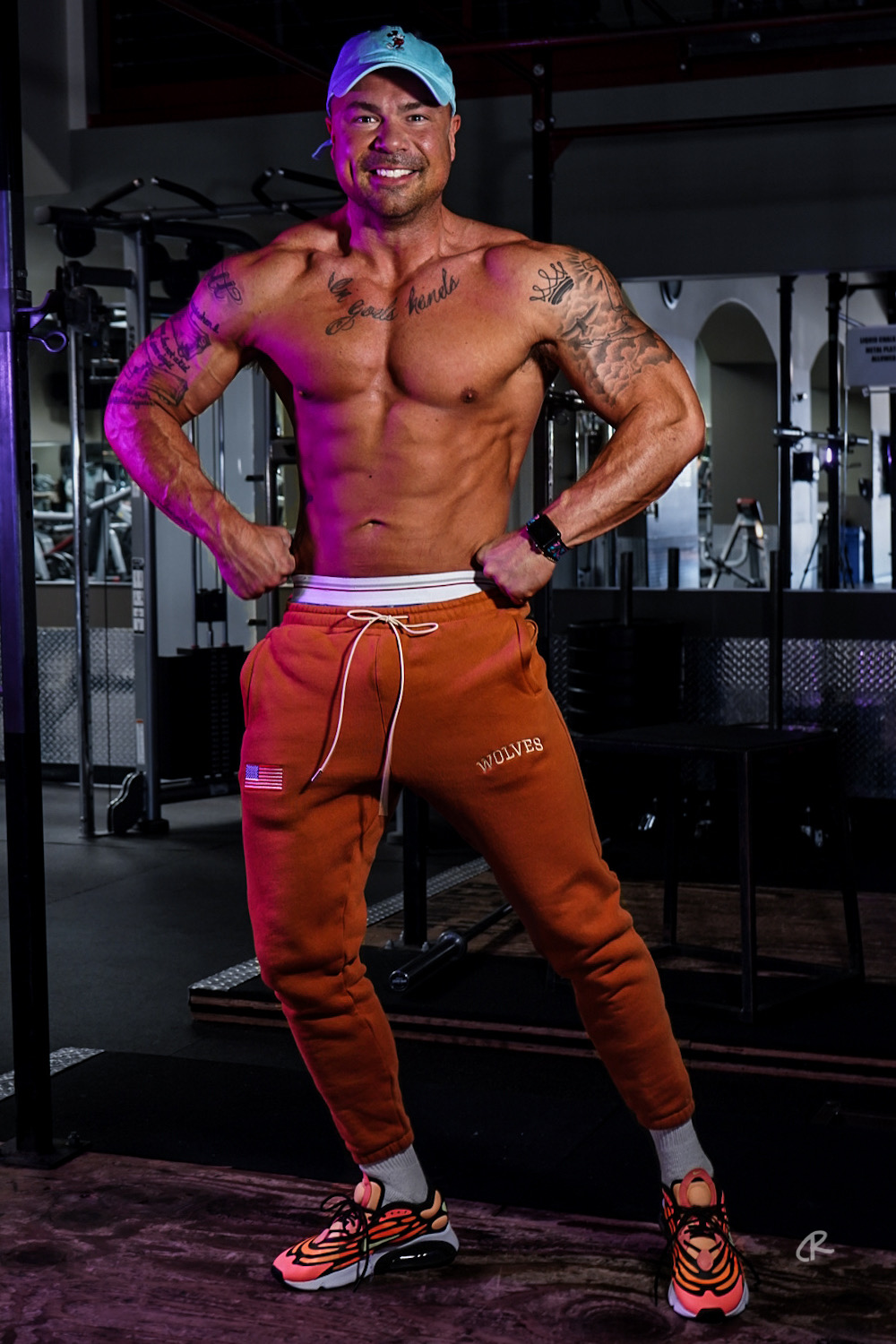 Professional coaching wherever
you need it
Worldwide
Klick Way Coaching is available online to clients around the world. All you need is an internet connection and an account on any video chat service.
The same level
of coaching and intensity
Flexible
Klick Way online coaching provides the same attention to detail, step-by-step plans, and clear communication with Brian – whether you're in the same timezone or across the ocean.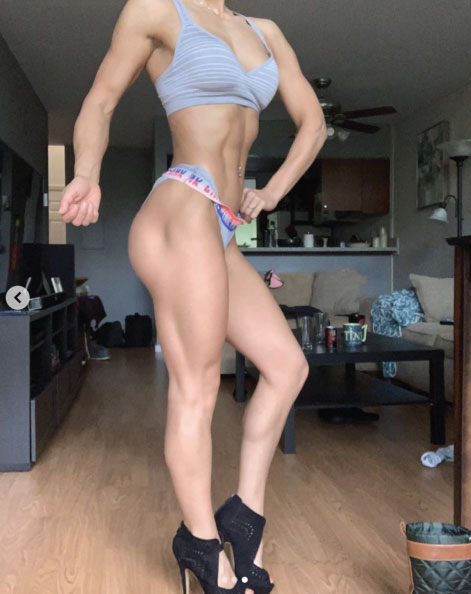 How does it work?
Your relationship with Klick Way will be almost identical as the rest of our clients. While we won't train in-person with you, Brian will be there each day to coach, motivate, and provide a path towards reaching your goals.
1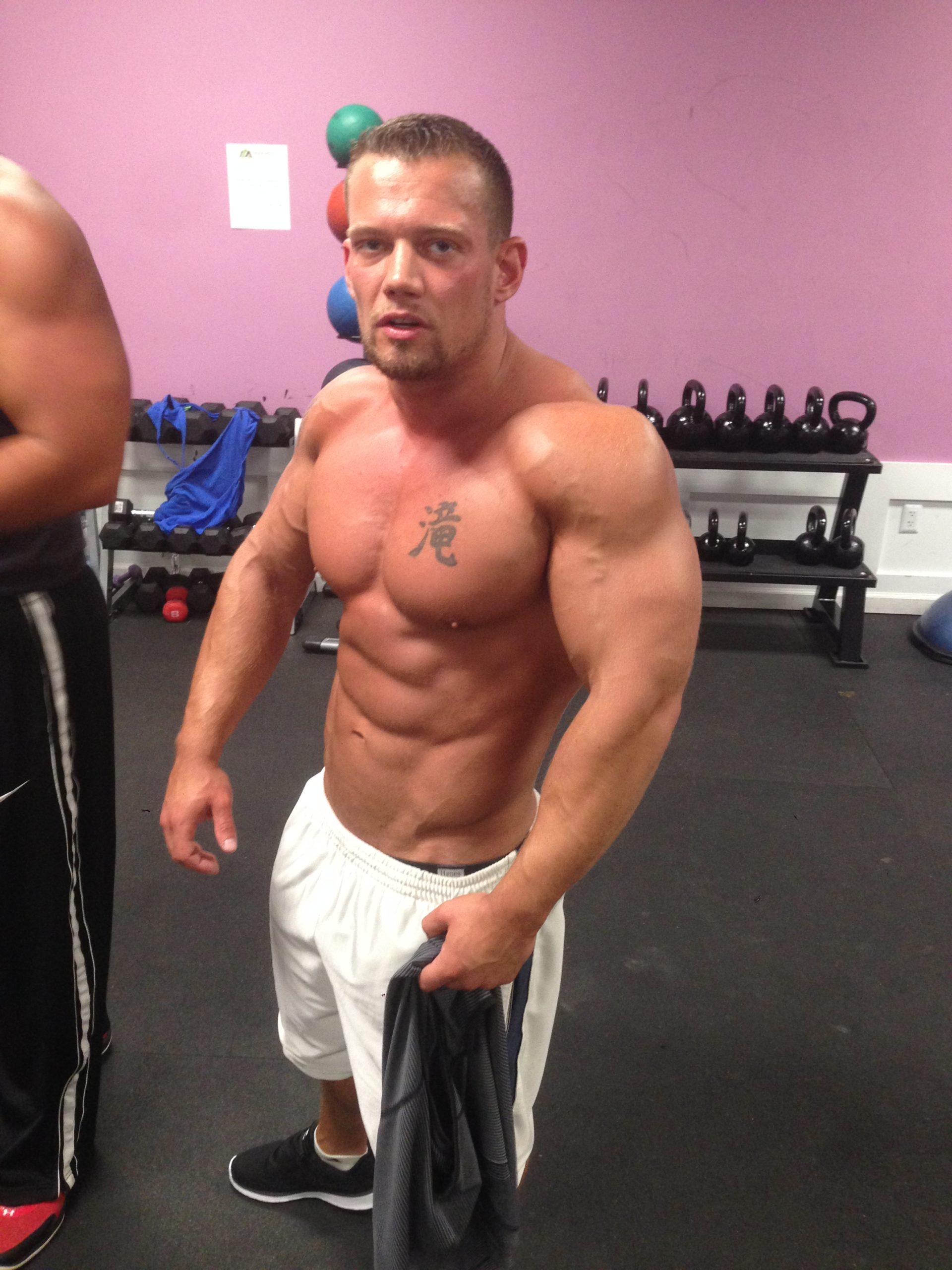 Plan
Start your Klick Way Journey with a 1-on-1 call or video chat with Brian to explain your goals and create a strategy to achieving them.
2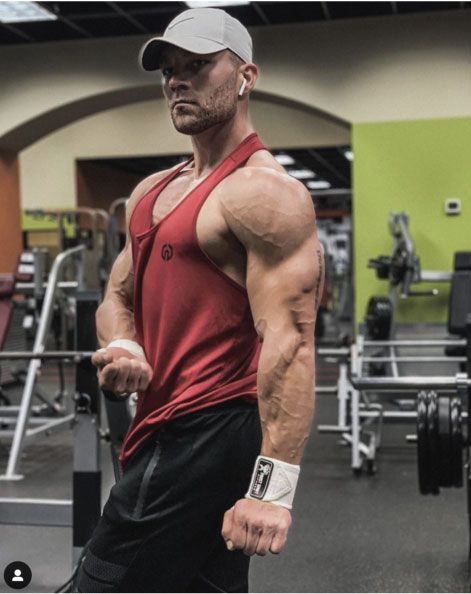 Train
Each day you'll follow Brian's guidance and coaching as you workout, diet, and push yourself towards your goals.
3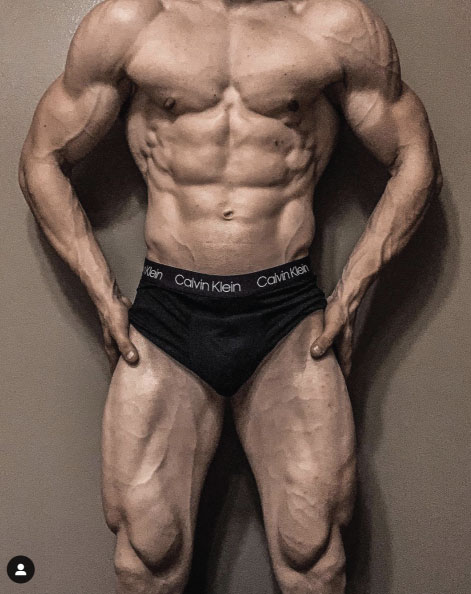 Conquer
Whether you want to win trophies or be the best looking person in the room, it won't be long before you start seeing results
I have been an amateur bodybuilder for about 6 years, but when I started working with Brian Klick he new exactly what I needed to do to get my physique to the next level! He showed me how to read my body and how/when to make changes in my diet so I can gain muscle while cutting fat and look my best! He's extremely consistent with check ins and responding quickly with any questions I had. Plus he's a great guy! I highly recommend him!
Bodybuilding requires 100% effort and I desperately wanted a coach that would at least meet me halfway. Brian Klick did more than that, he gives his clients EVERYTHING. From day 1 I felt the biggest sense of relief in knowing that I could trust my coach with a realistic meal plan, effective training regimen, and full support. I can't express enough how wonderful it feels to know that you WILL succeed because your coach would NEVER let you fail! Brian truly cares and is always there for support, guidance, and to be your biggest fan. Things are really "Klicking" and I cannot wait to hit the stage as a KlickWay Coaching athlete! What are you waiting for? Klick it up a notch and join the team, you've got nothing to lose and everything to gain.
I've been working with Coach Brian since the beginning of January 2020, and even in that short period of time we've become really close, he has a passion for me as a client and as a person he wants me to achieve my goals as much as I do, he's a true professional, When it comes to the details from your meal plan to supplementation, to your workout plan he executes everything for you to look your best on stage or in everyday life, he's 100% honest and doesn't bs anything, he'll have you looking and mentally feeling the best you ever have. The only regret I have is not starting working with him sooner. If you want a coach that's gonna go above and beyond for you to reach your goals.. he's the guy for you!
I have been Brian's client for about two months now. In the last two months I have lost about 20 pounds. Even in this time of quarantine brian has been super helpful with different types of at home workouts, and the food plan he puts you is the key to your success. For anyone looking to get to the next level wether you're just starting out or you're ready to compete, brian's the guy. I have seen him around for a few years in different gyms and I have seen his drive towards helping his clients so I chose to give him a try and it was the best decision I've made. He is affordable and as long as you follow his plan and don't cheat yourself you will definitely see results. I highly recommend him as a trainer. Hope everyone hops on the gainz train with us.
My coach Brian Klick goes above and beyond expectations. I have never seen results this fast with any with any other couch. I am never starving and eat more food than i ever have before. Brian answers all my questions within minutes of texting/ emailing him. He is an amazing support system and pushes you to be a better you and i love that about him.

Before I found brian I was struggling with binge eating habits. I was depressed, out of shape, and tired. As soon as he started coaching me, I was so surprised by how much food he was having me eat but it literally took away all of my binging habits (of course it took time). He helped me put on some real muscle and while leaning out at the same time. I finally feel better about myself mentally and physically. He's constantly reachable and that is the coolest aspect from a coach I've experienced yet. It's so nice to get a response right away. I'm finally at the healthiest I've ever been. Brian is by far the best fitness mentor I've had and I recommend him to everyone with not only goals of competing but even just getting on track to a good shape.
I have been working out and figuring out meal plans on my own for years. Having Brian at Klickway coaching has been a HUGE stress relief for me! I no longer have to stress about food as Brian takes care of exactly what I have to prepare each day as well as supplementation and even workouts! All I have to do is stick to the plan and get sleep! I'd recommend Klickway to ANYONE who needs a coach for a decent price, great coaching tactics, and peace of mind!
Brian is an incredible trainer with vast amounts of knowledge on training and meal planning. He is sensitive to the challenges that we go through professionally and is willing to help adjust programming accordingly. Brian is a great friend and I have really enjoyed training with him! I recommend Brian to everyone I know that is looking to get in better health. Brian is your guy whether you want to take home some hardware in a competition or simply wanting to progress yourself mentally/ physically.
Working with Brian has been a great experience! From day 1 he has been supportive and helpful with whatever has come up. It is not always easy to find a coach that you work well with, let alone smoothly transition to a new program.The transition with Brian was smoother than I could have ever hoped for. The plans, and all of the subsequent, changes are tailored to each person and their needs. There is not a single thing cookie cutter about any of it. Brain is always supportive and excited for all the changes that come along the way. Hands down I would recommend Brian to others for coaching, whether it is for a show or for lifestyle coaching.
Being able to have Brian as a coach was by far a life changing experience! I had goal to change who i was mentally and physically. Without having any real sense of direction on where to begin or to really believe if i had what it took. As soon I started training with Brian that "I" became a "we". Not once did i feel like i was alone during the entire process its like having a team behind your back ready to attack whatever comes next. He's more than just your basic "coach" he's one to be a great teacher while creating a great friendship.
As competitors in the fitness industry or even in our own personal lives we're trained to create "Illusions" to showcase our strengths and hide our weaknesses. One might describe the fitness industry as extremely "Superficial". This is something I have run into time and time again throughout my time as a "Casual competitor". Brian is an exception to this rule. I have known Brian for 10 years now, and 2 years ago Like so many of us who have pulled away, I made the decision to re-enter the competitive circle. Brian's comprehensive diet, conservative supplement regiment, and consistent coaching calls led to me putting on 20+ pounds of muscle in 8 months. You will be happy with your results. 10/10 coach.
I was 110 pounds, very petite, and was new to lifting in the gym. From questions, to pushing me in my lifts, as well as having great lifestyle advice when I needed it! Fast forward 3 years and I am now 135 pounds and IN LOVE with my body! I've competed in 4 body building shows and had high placings each time! But I kept progressing and that's one thing I really want you to grasp from this is you'll always be evolving and making progress. I continue to stick with his coaching because of the accountability and progress I continue to make. This process should feel exciting and rewarding and I can honestly say you will find that here!
I was just a guy basically wandering into the gym in and out, not really progressing forward in terms of fitness, but when I met Brian that all changed. He is more than fair in what he charges for coaching, and it's not some garbage coaching. Honestly it's amazing that he is so fair in his pricing because he really covers your back from every angle to make sure that you achieve what you set out to do. I trust Brian as a friend as well as my fitness mentor, because now I am seeing my dreams in fitness actually becoming a reality. I could not have done this without his help, so sign up today to receive coaching from the Klick Way because you won't regret it.
I began training with Brian in 2014 to improve my physique, strength and overall balance and proportions. Brian has given me excellent nutrition and supplement information. Motivation and concentration is also a key component in helping me reach my goal. I have had some injuries over the past five years that Brian has helped me through which include a bicep tendon tear with physical therapy along with my regular workout. Brian is beyond well qualified to teach and train anyone to be the best that they can be. His formal education and his experience is extensive so I know that every step that I take and every exercise that I do will improve my quality of life. Brian is also one of the kindest people that I have ever known.
At my first competition I placed well but was unhappy with my conditioning, nutrition and training regiment leading up to a show and had zero energy come show time. Brian's knowledge, attitude, and warm personality drew me in asking him to be my coach. Not only has this first two months been amazing I also have lost 10% body fat rapidly due to my phenomenal nutrition plan and am sitting at 6% body fat at 9 weeks out from my show. I have been eating more than I have ever before and am feeling full until it's time to eat each meal. I am building muscle and shredding fat and could not be more pleased with my body and results this far out. I am very exited to continue to grow and develop over the next few years with this powerhouse coach.
I was looking to compete in my first body building completion while serving overseas in Japan. I had no idea where to start. I looked to Brian Klick because I heard he could train me and get me where I need to be to win the competition. I came to Brian with only 13 weeks to get me ready to step on stage. Brian took on the challenge and started me on a rigorous training and meal plan. After a long and grueling 13 weeks, I stepped on stage and took 1st place in my first bodybuilding competition! That was the best feeling in the world. Whether you are looking for someone to train you as an "enhanced" athlete or you are looking to train naturally, Brian will get you prepared. If you want to win, the only way is the Klick way!
I first met Brian through my cousin and realized right away that this dude new what he was talking about when it came to fitness. I hired him later to coach me through my first bodybuilding competition. After doing everything he said and doubting some of his methods he got me 2 first place awards and one second and got me in the best shape I have ever been! I will definitely continue to hire him for my upcoming shows! Best coach in Washington hands down.
He has done a great job providing me with proper nutrition, weight training and weight loss. As I am on my way to my goal in preparing for a future Iron Man Competition at the age of 55. With the help of Brian he keeps me dialed in weekly with continuing progress and inspiration. I can confidently say without his help I would be nowhere near where I am mentally and physically. Thank you Brian.